MOTR: More Than a Roller
This class is taught by: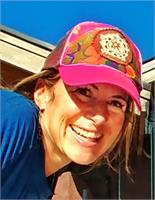 Angela Bonacorsi has been an avid athlete and physical mover all of
her life.
She is certified in Pilates mat and apparatus through the Physical Mind
Institute, GYROKINESIS and the GYROTONIC EXPANSION SYSTEM.
Working with physical therapists in post rehabilitation and through her own
trainings, she has a unique way of working with the body through movement.
Angela is a sports enthusiast enjoying: snowboarding, soccer, mountain
biking, golf, and hiking with her dogs. Her goal is for an individual to
create an enhancement in body awareness during sports performance and
functional everyday activities by using the body and mind connection and
making fitness fun.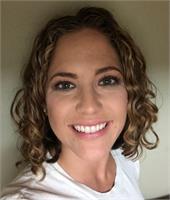 Kelsey grew up in a small Washington state town and participated in many sports throughout middle and high school. She attended EWU pursuing her RN degree and finished her education at Carroll College in Helena, MT.After getting married and having 3 children, she sustained a back injury, and in her pursuit of a natural, healthful way to recover her strength and agility, she found pilates. From the first class, she was hooked.Kelsey and her family moved to Spokane and found Team Pilates, who share her vision for health and wellness and passion for Pilates. In 2016 she started the Balanced Body training program and is now ready to get to work!
MOTR...take your Reformer work to a FUN, NEW level! Strengthen and challenge your balance, stretch your body to it's limits. Strength and Agility training are included, jumping, cardio, flexibility...get your "MOTR" running!
Upcoming classes:
Fri

Dec 14 11:00 am - 12:00 pm

with

Angela

Bonacorsi




Sign Up

Fri

Dec 21 11:00 am - 12:00 pm

with

Kelsey

Ward




Sign Up

Fri

Jan 11 11:00 am - 12:00 pm

with

Angela

Bonacorsi




Sign Up

Fri

Jan 18 11:00 am - 12:00 pm

with

Angela

Bonacorsi




Sign Up

Fri

Jan 25 11:00 am - 12:00 pm

with

Angela

Bonacorsi




Sign Up

Fri

Feb 01 11:00 am - 12:00 pm

with

Angela

Bonacorsi




Sign Up

Fri

Feb 08 11:00 am - 12:00 pm

with

Angela

Bonacorsi




Sign Up

Fri

Feb 15 11:00 am - 12:00 pm

with

Angela

Bonacorsi




Sign Up

Fri

Feb 22 11:00 am - 12:00 pm

with

Angela

Bonacorsi




Sign Up

Fri

Mar 01 11:00 am - 12:00 pm

with

Angela

Bonacorsi




Sign Up

Fri

Mar 08 11:00 am - 12:00 pm

with

Angela

Bonacorsi




Fri

Mar 15 11:00 am - 12:00 pm

with

Angela

Bonacorsi




Fri

Mar 22 11:00 am - 12:00 pm

with

Angela

Bonacorsi




Fri

Mar 29 11:00 am - 12:00 pm

with

Angela

Bonacorsi




Fri

Apr 05 11:00 am - 12:00 pm

with

Angela

Bonacorsi




Fri

Apr 12 11:00 am - 12:00 pm

with

Angela

Bonacorsi