Circuit Class
This class is taught by: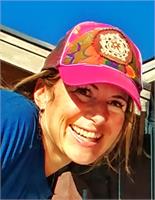 Angela Bonacorsi has been an avid athlete and physical mover all of
her life.
She is certified in Pilates mat and apparatus through the Physical Mind
Institute, GYROKINESIS and the GYROTONIC EXPANSION SYSTEM.
Working with physical therapists in post rehabilitation and through her own
trainings, she has a unique way of working with the body through movement.
Angela is a sports enthusiast enjoying: snowboarding, soccer, mountain
biking, golf, and hiking with her dogs. Her goal is for an individual to
create an enhancement in body awareness during sports performance and
functional everyday activities by using the body and mind connection and
making fitness fun.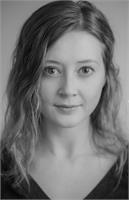 Lauren Hovik is a lifelong mover, dancer, teacher, and advocate for healthy active living. She graduated magna cum laude from the University of Idaho with Bachelors of Science degrees in both Dance and Exercise Science and Health. During this time, she found a passion for Pilates after seeing the difference it made in both her dancing and in minimizing her chronic aches and pains. Lauren completed her Comprehensive Pilates Teacher Training with Dance Specialization through Body Arts and Science International (BASI) and is consistently pursuing continuing education. She is a member of the International Association for Dance Medicine and Science where her research in jump landing biomechanics was chosen for presentation in 2015. Lauren has taught Pilates and dance courses for the University of Idaho as well as for various schools and studios in Idaho, Washington, Utah, and Alaska. She has danced professionally with Vytal Movement Dance Company, Wasatch Contemporary Dance Company, and Long Beach Ballet performing throughout China and across the United States. Lauren is interested in researching the body through performance and somatic practices.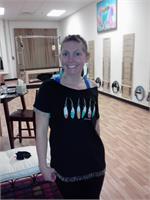 Avril Stevenson is originally from Missoula, Montana. She started dancing at the age of eight with Rocky Mountain Ballet Theatre and received her BA in Dance from The University of Montana in 2004. During that time Avril was introduced to Pilates as dance conditioning. In 2005, Avril moved to the San Francisco area to pursue her career in dance and performed in a number of modern dance companies. In 2006, Avril started her training to become a Pilates instructor with Ellie Herman in San Francisco. She taught at Ellie Herman's Studio/The Center in Oakland and Ironworks Rock Gym in Berkeley from 2007- 2009. In 2009, Avril moved back to Missoula, MT and opened Studio D Pilates & Gallery and taught at the University of Montana until 2014. During that time she began working with Rhizoterra, as the project manager, and decided to move with the company to Spokane. Avril enjoys teaching Pilates and is excited to teach for Team Pilates Spokane.
This class circuits through all of the large pieces of Pilates Equipment to include the Reformer, Trapeze Table and Pilates Chair offering you an eclectic and challenging workout!
Upcoming classes: